By Mike Whitney. Originally published at Smirking Chimp (republished with permission of the author).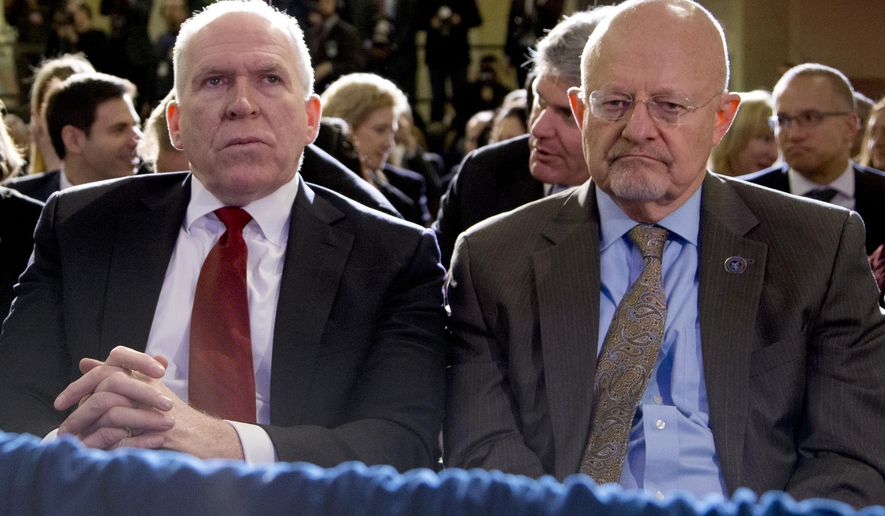 On Sunday, Former CIA Director John Brennan and Former National Intelligence Director (NID) James Clapper appeared on CNN's morning talk show, State of the Union, to discuss Donald Trump's brief meeting with Vladimir Putin in Vietnam. The two ex-Intel chiefs were sharply critical of Trump and wondered why the president did not "not acknowledge and embrace" the idea that Russia meddled in the 2016 elections. According to Brennan, Russia not only "poses a national security problem" for the US, but also "Putin is committed to undermining our system, our democracy, and our whole process."
Naturally, CNN anchor, Jake Tapper, never challenged Brennan or Clapper on any of the many claims they made regarding Russia nor did he interrupt either man while they made, what appeared to be, carefully scripted remarks about Trump, Putin and the ongoing investigation.
There were no surprise announcements during the interview and neither Brennan or Clapper added anything new to the list of allegations that have been repeated ad nauseam in the media for the last year. The only time Tapper veered off course at all was when he asked Brennan whether he thought "any laws were broken by the Trump campaign? Here's what Brennan said:
⇒ Keep Reading